Avatar: O Caminho da Água Torrent (2023) Dual Áudio 5.1 / Dublado WEB-DL 720p | 1080p | 2160p 4K – Download
16/04/2023 • Nenhum Comentário!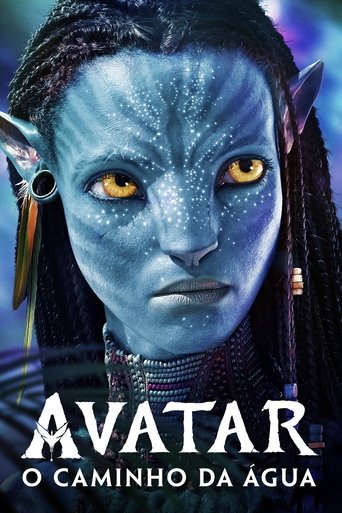 »INFORMAÇÕES«
Título Traduzido: Avatar: O Caminho da Água
Título Original: Avatar 2: The Way of Water
IMDb: 7,7
Gênero: Ação | Aventura | Fantasia
Lançamento: 2022
Qualidade: WEB-DL
Áudio: Português | Inglês
Legenda: Português
Formato: MKV
Tamanho: –
Duração: 3h 12 Min.
Qualidade de Áudio: 10
Qualidade de Vídeo: 10
Servidor Via: Torrent
ADICIONADO DUAL ÁUDIO 10/10!
SINOPSE: Em Avatar: O Caminho da Água, sequência de Avatar (2009), após dez anos da primeira batalha de Pandora entre os Na'vi e os humanos, Jake Sully (Sam Worthington) vive pacificamente com sua família e sua tribo. Ele e Ney'tiri formaram uma família e estão fazendo de tudo para ficarem juntos, devido a problemas conjugais e papéis que cada um tem que exercer dentro da tribo. No entanto, eles devem sair de casa e explorar as regiões de Pandora, indo para o mar e fazendo pactos com outros Na'vi da região. Quando uma antiga ameaça ressurge, Jake deve travar uma guerra difícil contra os humanos novamente. Mesmo com dificuldade, Jake acaba fazendo novos aliados – alguns dos quais já vivem entre os Na'vi e outros com novos avatares. Mesmo com uma guerra em curso, Jake e Ney'tiri terão que fazer de tudo para ficarem juntos e cuidar da família e de sua tribo.
Avatar: O Caminho da Água Torrent (2023) Dual Áudio 5.1 / Dublado WEB-DL 720p | 1080p | 2160p 4K – Download

---
ASSISTIR ONLINE DUAL ÁUDIO
---
:: DUAL ÁUDIO ::
WEB-DL 1080p Dual Áudio 7.1 (MKV) | 4.55 GB

WEB-DL 1080p FULL HD Dual Áudio 7.1 (MKV) | 14.95 GB

WEBRip 2160p 4K HDR Dual Áudio 7.1 (MKV) | 7.51 GB

WEB-DL 2160p 4K FULL SDR Dual Áudio 7.1 (MKV) | 29.18 GB

---
:: LEGENDADO ::
WEB-DL 720p FULL (MKV) | 4.78 GB

WEB-DL 1080p FULL HD (MKV) | 14.06 GB

WEB-DL 2160p 4K HDR (MKV) | 36.60 GB